Are You Cashing in on the Hot Q3 2015 U.S. Rental Market?
Published on: Friday, December 11th, 2015
One only needs to skim business news headlines to learn just how well the U.S. rental housing market is currently treating rental property owners.
A recent New York Times article, "More Americans Are Renting, and Paying More, as Homeownership Falls," explained how an average of 770,000 new home-renting households have been created annually since 2004, the highest such rate since the 1980s. A Bloomberg Business article titled "Blame Middle-Aged Americans for the Red-Hot U.S. Rental Market" reported that vacancy rates have significantly fallen and rents have substantially risen when compared to last year, and that almost 60 percent of the 22 million new households that will form between 2010 and 2030 will rent their homes.
Between the strong and ever-increasing demand for rental housing, falling vacancy rates and swelling rental prices that can currently be found in housing markets throughout the U.S., what more could a rental real estate owner ask for? There's no question about it – 2015 is a wonderful time to own rental properties.
Here are three top-performing U.S. rental markets that are likely to become even more lucrative for rental real estate owners as a result of these housing market trends:
Houston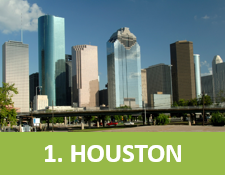 This has been a better year for Houston rental property owners than it has been for the local oil industry.
According to MarketWatch, Houston rents are "climbing and pricey, fueled by an impressive jump in new jobs in recent years and a shortage of homes for sale." A recent report by a real estate market research company found that Houston rents are increasing at the seventh-highest pace in the country.
See a list of Houston property managers >>
Las Vegas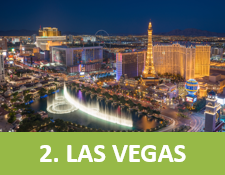 While Las Vegas property values and rents were annihilated by the 2007-2008 housing bubble burst, market conditions there have since become quite favorable for rental real estate owners.
Las Vegas property values appreciated almost 13 percent last year, the highest such appreciation rate in the U.S, and average rents increased at a healthy clip of just over 4 percent. Impressive local job growth and a revitalizing downtown should keep demand for Las Vegas rental housing strong for years to come.
See a list of Las Vegas property managers >>
Orlando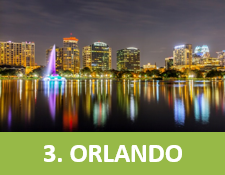 Since 2004, more new U.S. renters have been Baby Boomers than members of any other age group, even Millennials. It shouldn't come as a surprise, then, that Florida housing markets – and Orlando in particular – have become significantly more lucrative for rental real estate owners in recent years.
Orlando property values have appreciated close to 10 percent in the last year alone, and the local job growth rate, 4.29 percent, is almost twice as high as the national average. Taken together, these stats indicate exceptionally high current and future housing demand for Orlando.
See a list of Orlando property managers >>
Have you been able to cash in on the "red-hot" U.S. rental market? If your rental income has remained stagnant in recent years, or has only increased slightly in spite of the nationwide surge in demand for rental housing, then you must act now to avoid leaving more money on the table.
Click the below button to get a free, no-commitment quote from one or more property management companies in your area and start a conversation that could have a huge and lasting impact on your finances.
Comments are closed.