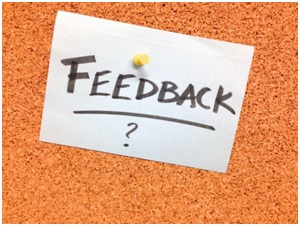 Nobody knows your property management business better than those who are charged with keeping it running like a well-oiled machine. Honest opinions and constructive criticism about things like job duties, management, company culture or policies and the organization as a whole can provide valuable insight into areas of the business that could use some improvement. Yet, for a variety of reasons, employees are often reluctant to actually provide this type of feedback. If you're trying to open the doors of communication, here are 4 things you can do to improve your results.
Change the Mindset
It used to be that thoughts, ideas and complaints were shared anonymously via a suggestion box. This allowed employees to share their feelings without fear of retribution. But when your organization maintains a culture of open, honest communication and transparency, the need to share feedback in secret is eliminated. Instead, demonstrate to employees that ideas and even criticism are always welcome and then put your money where your mouth is.
Ask the Right Questions
One reason you may not be receiving much feedback from your employees is because, well, you're simply not asking the right questions. Having an open door policy is all well and good, but unless there's a significant grievance, chances are it won't do much of anything in the way of gaining insight from your personnel. Leadership should communicate regularly with employees, whether it's one-on-one meetings or over coffee in the break room, and ask open-ended questions, such as "What would you change if you were in my shoes?" or "What do you love/hate most about your job?"
Let Employees Choose
Try as you might, the guy in the corner office of your property management company may simply seem to intimidating to give feedback to, whether it's real or perceived. Allowing employees to choose who they feel comfortable sharing their thoughts, ideas, suggestions and concerns with can get the lines of communication flowing and create a more open, honest environment. Designate a few team members as trusted, go-to resources for delivering feedback and put the ball in your employees' court.
Always Listen & Demonstrate
If all you're doing is collecting the sentiments of your  personnel, but never actually doing much of anything with that information, don't be surprised if your incoming feedback begins to wane. On the other hand, when employees can actually see and experience the changes that have come as a direct result of sharing their ideas, they'll be much more likely to buy into the process and continue to offer their honest feedback moving forward.
How do you solicit feedback from your property management company employees? What tips and tricks can you share that have gotten you great results? Please comment below. We'd love to hear about it!
Get the full scoop on How to Build an Extraordinary Property Management Team. Download our FREE RESOURCE GUIDE.