Q1 2015 Rental Ranking Report – How Hot Is Your Market?
Published on: Friday, December 11th, 2015
Rental markets across the U.S. are becoming significantly more lucrative.
When crunching data for the Q1 2015 Rental Ranking Report, which measures the attractiveness of investment in rental real estate in 75 markets across the country, we were shocked to find how much more favorable conditions are for rental property owners since we created the last iteration of this report. For every metric, from median rental prices to rental capitalization rates, U.S. averages have improved.
While there are some particularly high-performing markets, like Minneapolis and Raleigh, and regions, like the Western U.S., that stand out as being exceptional places for rental real estate investment, rental property owners can earn impressive returns on their investments in even the lowest-ranking markets like Syracuse and Honolulu.
Here are some of the top-performing rental markets from the Q1 2015 Rental Ranking Report:
DENVER
3rd in the West, 3rd in the U.S. Learn more >>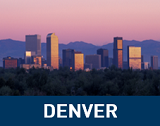 With the second-highest year-over-year rental price gains in the U.S., seventh-highest annual property value appreciation and third-lowest age of housing inventory, the Denver rental market is probably hotter now than it ever has been before. To make matters even better for rental property owners, Denver's explosive job growth will only continue to raise demand for their properties.
See a list of Phoenix property managers >>
PHOENIX
2nd in the Southwest, 17th in the U.S. | Learn more >>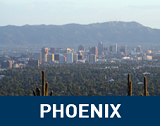 After being pummeled during the 2007-2008 housing bubble burst, demand for Phoenix rental real estate seems better than ever. Property values improved an impressive 7.05% year-over-year, about 25% more than the U.S. average. The median age of Phoenix's housing inventory, 57 days, is significantly lower than the U.S. average of 70 days. What's more, Phoenix's stunning 3.09% annual job growth indicates that demand for housing will only continue to rise as more residents move to the area.
See a list of Phoenix property managers >>
ATLANTA
3rd in the Southeast, 15th in the U.S. (tie) | Learn more >>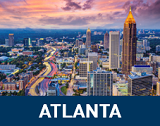 The reasons to move to Atlanta are as numerous as the cranes that dot its skyline, but Atlanta's stellar annual job growth of 3.89% is perhaps the best reason of all. Various real estate statistics, including Atlanta's eyebrow-raising year-over-year property value appreciation of 8.87% and its low median age of inventory of 53 days, also indicate that demand for rental housing will continue to rise – as will Atlanta rental property owners' rental incomes.
See a list of Atlanta property managers >>
WASHINGTON, D.C.
1st in the Northeast, 15th in the U.S. (tie) | Learn more >>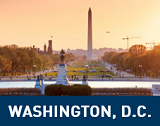 Investing in Washington, D.C. rental real estate is a capital idea. Modest property value appreciation and low vacancy rates and median age of inventory exemplify the high demand for D.C. housing. A 12th-place ranking on our Job Availability Index indicates high future job growth in D.C. and a fifth-place ranking on our Future Rental Availability Index means that new housing construction is unlikely to keep up with demand. What better indications of high returns on rental property investments could one ask for?
See a list of Washington, D.C. property managers >>
INDIANAPOLIS
2nd in the Midwest, 18th in the U.S. | Learn more >>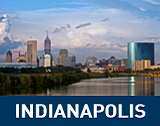 Boasting one of the best rental capitalization rates in the country, 8.98%, Indianapolis is home to more than just fabled NBA and NFL franchises. The impressive returns Indianapolis rental property owners are currently earning are likely to get even higher as Indy's 2.97% annual job growth and modest 29th-place ranking on our Job Availability Index indicate that new jobs will bring more residents and, therefore, even stronger demand for rental housing.
See a list of Indianapolis property managers >>
Click here to find out how your closest market performed in the Q1 2015 Rental Ranking Report!
Regardless of what market you own rental properties in, you should be reaping the benefits of the improving U.S. rental market, at least to a small degree. If your rental income has remained stagnant over the last several years, or if you would like to invest in more rental properties in your area, consider working with a professional property manager. Beyond dealing with the everyday hassles of managing rental properties, professional property managers help set competitive, income-maximizing rental rates, find the right tenants and connect you with skilled contractors.
Get a free, no-commitment quote from one or more property managers in your area and start a conversation that could have an immense and lasting impact on your finances.
Comments are closed.